BF is the database of Swiss banking and financial services legislation, regulation and self-regulation. It is kept up to date as quickly as possible by the Centre for Banking and Financial Law.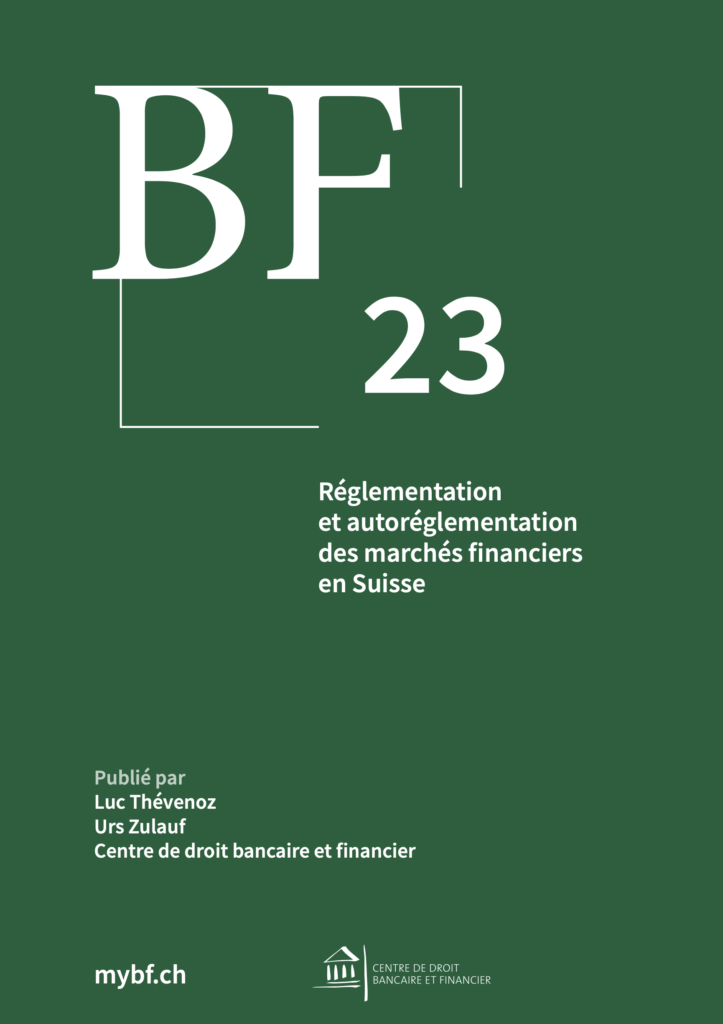 Download BF23 for free
as an electronic book (pdf) that you can freely view and annotate on your computer or tablet. Status as of February 1, 2023.
Download